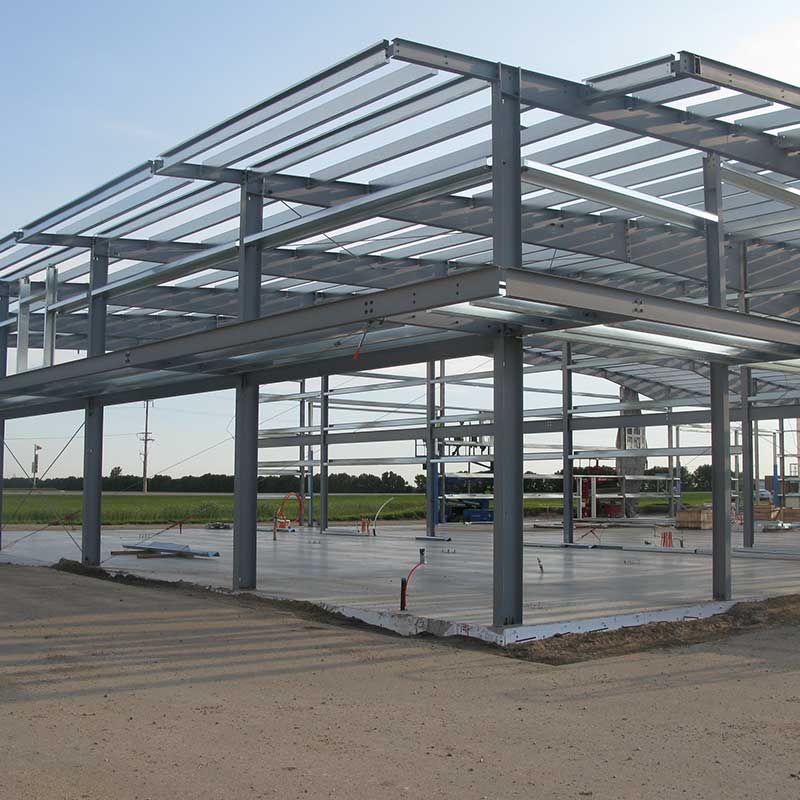 Commercial & Industrial Construction
Ed Penner Construction has seen demand for general contracting and construction of steel buildings increase in Southern Manitoba.
EPC has set up buildings using both pre engineered steel framing and conventional steel and across the province and into Saskatchewan. EPC is a certified steel frame building dealer for U-Build a division of Behlen Industries. This is a product made locally in Manitoba and is well built for our climate and geography.
EPC's head office is located at 535 Commander Drive in Winkler and showcases a streel frame building, complete with office, mezzanine, lunch room and shop space.
EPC has been privileged to be a part of the growth and expansion of the commercial sector. Some of the projects EPC has been a part of include:
Winkler's VB Entertainment Center
Spenst Brothers
Petro-Canada full-service fuel station and convenience store
Mr Mikes Steakhouse
BUNGE
Elmer's Manufacturing Altona
Sunvalley Tire
Snap Fitness
Icon Technologies
While steel frame structures have become more popular, wood-frame buildings are also an option.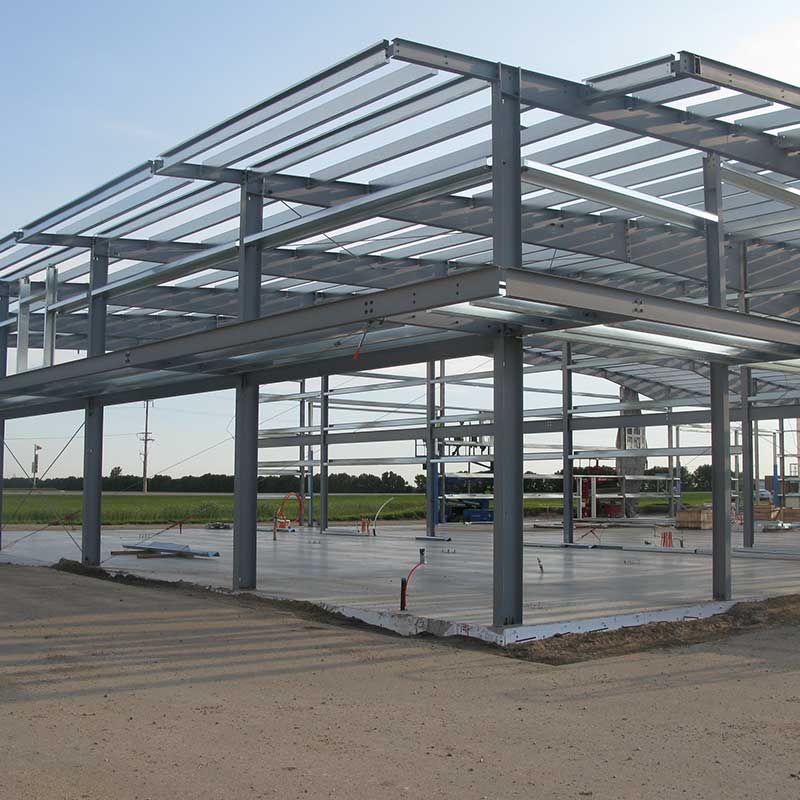 EPC has had the privilege of constructing many buildings in the city's northeast industrial area over the years:
Pembina Valley Auto
Realstone Masonry
Faith Mission
Controlled Air
St Granite and Marble
PB Access Auto
Other projects include:
Linear Grain in Carman
Pioneer Wood Design
Four Seasons Potato in Winkler
Sometimes a facelift to an existing building is needed to bring it up-to-date or give it a fresh new look. The EPC crew completed a project at Harvest Plaza in Winkler which is an example of changing the face of building to give it a modern look.
Agricultural Construction
Southern Manitoba is known for its strong agriculture sector and it has been exciting to branch into the industry providing arch rib potato sheds and equipment storage facilities.
We have been privileged to work with the following farms in Southern Manitoba:
• Southern Potoato • Kroeker Farms • Four Seasons
• Heartland Fresh Pack • Haskett Growers • Hespeler Farms
• Schmidt Farms • Beaver Creek Farms • JP Wiebe Farms